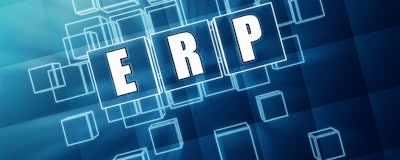 Eval-Source recently released the fourth version of its ERP Cloud Buyer's Guide, which included profiles and analyses of enterprise resource planning software from 15 potential vendors.

The Toronto consulting firm said that the industry is growing and changing quickly as both cloud computing and software as a service (SaaS) gain mainstream acceptance.

In particular, the cloud allowed many new ERP software firms to enter a market previously dominated by larger companies — and enabled slimmed-down options that increasingly catered to small and medium-sized businesses.

The report warned that the rapidly evolving choices in the ERP market could overwhelm companies.

"Organizations are ready to commit to utilizing the cloud but are unsure of where to start and what options are available," analysts wrote. "Now that cloud has become mainstream technology, organizations are faced with the increasingly complex task of calculating a true total cost of ownership and the return on investment a cloud solution can bring."

The cloud computing market for enterprise software is expected to grow from $63 billion in 2014 to more than $135 billion in 2018.

The analysis also said that ERP vendors are increasingly focusing on mobile and social aspects of their software and "are finally starting to pay attention to the consumer trend of making things easier to do."

Many platforms were redesigned in order to allow customers to make changes on their own, but the report stressed that companies must keep their organization's skills in mind during the selection process.

"While convenient, organizations can be lulled into selecting a sexy user interface over needed functionality," Eval-Source analysts wrote.

Companies profiled in the report include Acumatica, Deltek, Epicor, Financial Force, Intacct, Microsoft, Netsuite, Plex, Process Pro, Pronto Xi, Ramco, Sage, SAP, SYSPRO and UNIT4.

To checkout the ERP Cloud Buyer's Guide, click here.