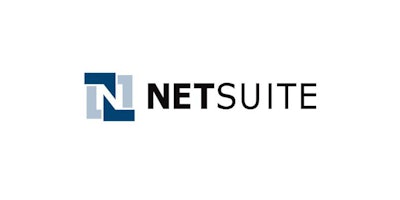 NetSuite Inc., a provider of cloud-based financials / ERP and omnichannel commerce software suites, last week announced significant new features designed to help companies that outsource manufacturing optimize their operations across every step of the product lifecycle, supply chain and order fulfillment with NetSuite. In addition, the new release will deliver collaboration and deep integrations with partners across manufacturing, logistics and shipping.
Today's manufacturers confront significant challenges in the marketplace, including global competitive pressures, high operating costs, and evolving customer expectations. Many manufacturers have adapted by focusing more narrowly on innovative design and managing and phasing out their products to stay ahead of customer demand and trends. They seek to spend less capital on manufacturing, distribution and capital expenses like equipment and warehouses; instead, relying on global partners to produce and ship their products. In this competitive and fast-changing environment, they need flexible, cloud-based systems that allow them to quickly adapt and collaborate with partners. However, many manufacturers are still struggling with aging on-premise software and managing multiple, disparate systems; version lock; no real-time visibility into the business; and data silos that create a huge disconnect between shop floor and top level operations.
NetSuite provides companies outsourcing manufacturing with a complete and connected business suite with scalable, intelligent, easy-to-use features that advance supply chain collaboration and streamline all internal and external business processes and transactions.
"Changing customer expectations and global market forces now require manufacturers to be more nimble and innovative than ever before," said Jim McGeever, President and COO of NetSuite. "Unfortunately, many manufacturers are still struggling with systems designed for another era that can't adapt to their needs today. With a unified, flexible and cloud-based system, NetSuite is delivering the collaborative tools to optimize operations today and adjust to the needs of tomorrow."
With NetSuite, manufacturers gain access to a modern cloud solution that can transform their business, bringing them to the forefront of modern manufacturing and helping to position them for the industrial Internet-of-Things (IoT).
The enhancements deliver key benefits across product lifecycle management (PLM), supply chain execution, order fulfillment and partner integration.
Comprehensive PLM in a Single Suite
As product companies outsource manufacturing and shipping, they need tools and technologies that will enable them to monitor the products' lifecycle and make sure the supply chain is prepared for changes in demand and requirements. Because NetSuite is a full suite, it provides capabilities to manage all product functionalities including:
Advanced Bill of Materials (BOM) functionality allowing a single BOM to be used for multiple manufactured items and manufacturing locations—reducing maintenance and data inconsistencies.
Integrated repeatable, workflow-driven process for new product introduction, one of the most challenging phases of a product lifecycle.
Easy coordination and collaboration within the enterprise and connected supply chain.
Faster speed to market.
A more deeply connected supply chain with partners sharing data, enabling greater innovation.
Seamless Supply Chain Execution
As transportation costs have risen, often cancelling out low labor costs, and customers expect faster and faster shipping times, manufacturing facilities, distribution centers and 3PLs need to be strategically placed, globally. NetSuite, with its cloud-based architecture and global footprint, allows manufacturers to quickly establish operations and connect with partners. Companies can position consigned inventory at the contract manufacturer and customers if necessary, and even incorporate 3PLs as subsidiaries if they want to have product cost integration and visibility. The latest enhancements to NetSuite's manufacturing capabilities enable improved supply chain execution through:
Easy visibility to time-phased demand and supply.
Alerts when plans change and action is required or beneficial.
Minimizing inventory investment while maximizing customer responsiveness.
Freeing up cash to invest in other products and activities.
Optimizing the entire supply chain as an organism, not individual locations independently.
Optimized Order Fulfillment
With manufacturers, warehouses, shipping partners and customers spread across the globe, achieving visibility into inventory and fulfilling the order in the right time at the right price has never been more difficult. With the latest enhancements, NetSuite is enabling manufacturers to optimize their order fulfillment processes with support for:
Drop-ship and special orders.
Visibility into distribution center and 3PL orders.
Serial / Lot / Expiration traceability.
Tracking of the country of origin and importer of record for each product.
Transfer of legal ownership where appropriate.
Deep Partner Integrations
Outsourced manufacturers rely heavily on their partners at every step along the supply chain and production process. Maintaining seamless integration and close collaboration with these partners is vital for modern manufacturers to survive in a global economy. NetSuite's powerful SuiteCloud development platform enables tight integration with manufacturing, shipping and logistics partners around the globe through:
Pre-built integrations with leading PLM software vendors, including Autodesk and Arena.
Supply chain execution and management integrations for both inventory and schedule data for contract manufacturers, vendor and 3PLs, and product quality data for contract manufacturers and outside vendors.
Order fulfillment integration for 3PL shipment data, shipping data, legal transfer data and the ability to provide shipment data direct to customers.