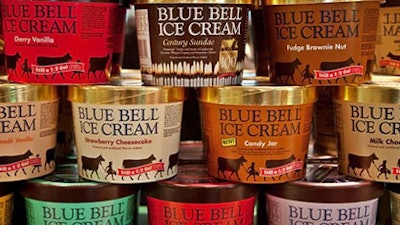 According to a recent report by the World Health Organization (WHO), some 420,000 people die each year from foodborne diseases, with young children accounting for more than a quarter of all deaths.
According to the AP, the U.N. health agency estimates that about 600 million people fall ill annually after consuming tainted food. It says children under 5 are particularly vulnerable to serious illness, resulting in 125,000 deaths a year. The agency said Thursday that a comprehensive review of diseases caused by 31 types of bacteria, viruses, parasites, toxins or chemicals found the highest burden in Africa and Southeast Asia.
Bill Marler is an accomplished personal injury and products liability attorney who specializes in litigation relating to food poisoning outbreaks. In a November 28th blog, Marler highlights some recent high profile cases – including illnesses resulting from food served at both Chipotle and Costco – and asks whether it's time for more prosecution in food poisoning cases. Despite the fact that the consumer-facing entity faces the brunt of the brand damage (Chipotle, for example, had to temporarily close dozens of stores), it's the suppliers that are often the targets of litigation.
"Could a person in a 'position of responsibility or authority in a firm' above face criminal sanctions?" Marler asks. "Perhaps. Should they? That is a debate to have. It would make me nervous if I sat in a position of authority in one of the companies… or one of their suppliers."
Marler goes on to stress the importance of intention, and whether those authority figures were willful in ways that led to the unsafe or unsanitary quality of their food products.
Blue Bell ice cream faced a high profile Listeria case earlier this year when the CDC pinned three deaths, and many more illnesses, on the company. But, as Fortune reported, understanding willfulness versus human error can be fuzzy. Blue Bell had found listeria—the bacteria implicated in the outbreak—in a plant two years earlier but failed to solve the problem. And what was identified as an infection outbreak in 2015 was actually sickening people as early as 2010. Says Fortune,
"The episode reveals not only how difficult it is to trace the source of food-borne illness but also what happens when a company is slow to tackle the causes—and doesn't come clean with its customers. Experts say Blue Bell's responses this year were an example of "recall creep." That occurs when executives hope that taking limited action—as the company did five times when informed of findings of listeria—will solve the problem and minimize commercial damage, only to find themselves forced to expand the recall repeatedly."
The scary part here is the "hope" that limited action will solve the problem. I think most consumers would say that once the issue comes to light, it matters less at that moment who is to blame, but rather how fast the offending items can be ripped from the supply chain.
And regardless of how any of these recalls are handled, it's unlikely those who oversee the offending operations will ever see a day behind bars. The case of Jensen Farms, where 33 people died from eating Listeria-contaminated cantaloupe, saw co-owners Eric and Ryan Jensen under fire for the unsanitary conditions that caused the outbreak. The brothers were eventually given five years probation, the indictment suggesting they had unknowingly introduced this tainted fruit to distribution.
While this was one of the most severe and deadly foodborne illness cases in history, USA Today reported that a mere six days before the outbreak began, Primus Labs, an independent auditing company, gave Jensen Farms a "superior" rating on its safety audit.
How far should the law reach to protect consumers from tainted food? Leave your comments below.