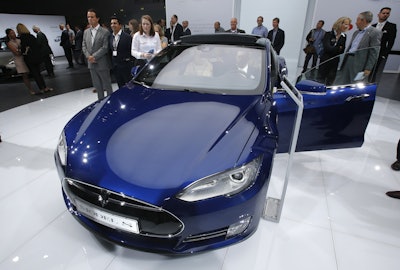 Tesla Motors on Friday issued a recall of its vaunted Model S sedan over a possible seat belt defect.

Reports indicated that in November, a Tesla driver's seat belt disconnected when she turned around to talk to her passengers while traveling in Europe.

No accidents or injuries resulted from what the company characterized as a manufacturing error, but the recall was ordered out of an "abundance of caution."

"This goes above and beyond what's traditional in the industry," a company spokesman told Business Insider. "But from [CEO] Elon Musk on down it was unacceptable to Tesla."

Although the company said that owners can test the front seat belts themselves, they urged drivers of the roughly 90,000 Model S cars on the road to visit a Tesla mechanic.

Tesla said that fixing the seat belt issue should take about six minutes and that the cost of the recall was "immaterial."

The recall does not extend to the company's recently launched Model X SUV.