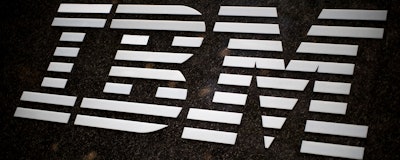 RALEIGH, N.C. (AP) — IBM announced Sunday it will acquire North Carolina-based open-source software company Red Hat in a $34 billion stock deal that the technology and consulting giant's chief executive says will advance the company to the next step in cloud computing.
IBM and Raleigh-based Red Hat said in a joint statement that IBM would buy all Red Hat common shares at $190 apiece — 63 percent above Red Hat's closing price Friday. The two companies said the deal, approved by their respective boards, is subject to Red Hat shareholder and regulatory approval and should be completed in the latter half of 2019.
Ginni Rometty, IBM's chairman, president and CEO, says the acquisition would make IBM the world's No. 1 hybrid cloud provider — that's when companies use a mix of on-site, private and third-party public cloud services.
"The acquisition of Red Hat is a game-changer. It changes everything about the cloud market," Rometty said in the news release.
The two companies said IBM intends to keep Red Hat's headquarters in Raleigh, where it has more than 2,000 employees in a downtown office building, as well as maintain Red Hat's "facilities, brands and practices."
Red Hat started in 1993, with its headquarters previously on the North Carolina State University campus. Today it has 12,600 workers worldwide in more than 35 countries. The two companies called the acquisition a logical step after they've worked together for 20 years, saying IBM served as an early supporter of Linux, a key component of Red Hat's software distribution system.
"Today's announcement is the evolution of our long-standing partnership," Rometty said.
In an email to Red Hat employees, Red Hat president and CEO Jim Whitehurst said the company will be a "distinct unit within IBM" and that he'll report directly to Rometty.
"Our unwavering commitment to open source innovation remains unchanged," Whitehurst said in the email text released by the company.