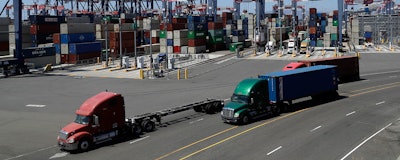 WASHINGTON (AP) — The U.S. economy grew at a robust annual rate of 3.5 percent in the July-September quarter as the strongest burst of consumer spending in nearly four years helped offset a sharp drag from trade.
The Commerce Department says the third quarter's gross domestic product, the country's total output of goods and services, followed an even stronger 4.2 percent rate of growth in the second quarter. The two quarters marked the strongest consecutive quarters of growth since 2014.
The result was slightly higher than many economists had been projecting. It was certain to be cited by President Donald Trump as evidence his economic policies are working. But some private economists worry that the recent stock market declines could be a warning signal of a coming slowdown.