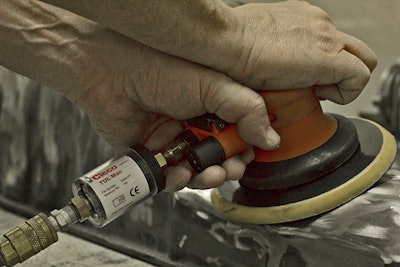 Cleco, a brand of Apex Tool Group (Sparks, MD), introduces its new TULMan Electronic Counter, a universal product designed to effectively manage pneumatic tools. The electronic counter allows users to monitor tool usage, and implement preventative maintenance. The TULMan Electronic Counter enables maintenance intervals or calibration checks to be set based on cycles or run time. A yellow LED light warns when the cycle or run time limits are near, while it turns red when cycle or run time limits have been reached. The electronic counter can also allow users to track tool usage or compare product usage among different operators to improve productivity and processes. Benefits include:
Free downloadable software that provides programming tools to establish cycle time, warnings, and limits. The software also allows file downloads in CSV format to easily share data. With multiple password access modes, the software can easily be used among multiple tool operators.
A micro USB connection for easy program setup and data download. The micro USB access also has a tamper-proof cover to ensure safety.
An ideal design for a variety of applications, including calibration and monitoring of pneumatic assembly tools, as well as material removal using hand drills, sanders, grinders and polishers.
www.apextoolgroup.com; 410-773-7800