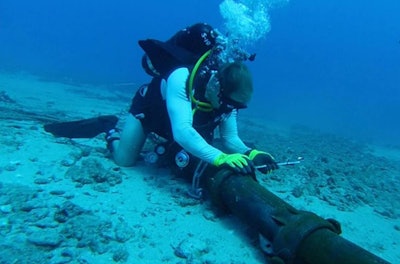 A new undersea cable to help facilitate the growing demand for data on each side of the Pacific Ocean began operating over the weekend.
NEC Corp., which built the FASTER Cable System, announced the completion of construction and testing of the cable late last week.

The cable stretches nearly 5,600 miles between two hubs in Japan and a hub in Oregon. From those points, the system connects to major cities in Japan and along the U.S. West Coast.
The FASTER consortium, which includes Google and five Asian telecommunications companies, announced the estimated $300 million project nearly two years ago.

NEC said that the cable was the first to cross the Pacific with digital coherent transmission technology in mind "from day one" and will deliver 60 Terabits per second of bandwidth to address "intense traffic demands" for broadband, mobile, applications, content and enterprise data.

"This epoch-making cable will not only bring benefits to the United States and Japan, but to the entire Asia-Pacific region," Kenichi Yoneyama, NEC's project manager for FASTER, said in a statement.