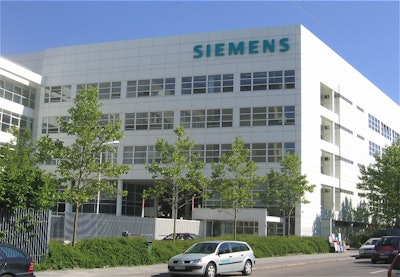 FRANKFURT, Germany (AP) — German industrial equipment maker Siemens AG says it has agreed to buy U.S.-based software firm Mentor Graphics Corp. for $4.5 billion.
The companies said in a joint statement Monday that Mentor's board recommended shareholders approve the deal.
Siemens said it would pay $37.25 a share in cash, or 21 percent more than Mentor's closing price on Friday.
Mentor, based in Wilsonville, Oregon, specializes in software used to design computer chips. It has customers in industries ranging from aerospace to consumer electronics and 5,700 employees in 32 countries.
Siemens CEO Joe Kaeser said in a statement that Mentor was "an established technology leader with a talented employee base that will allow us to supplement our world-class industrial software portfolio."