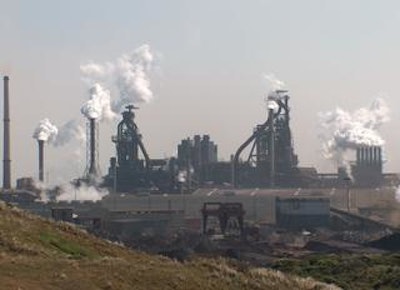 JACKSON, Miss. (AP) -- The Mississippi Commission of Environmental Quality has fined Columbus steel mill Severstal $135,000 because the company's pollution-control monitors didn't function properly after the plant expanded in June 2011.
The company agreed to pay the fine May 12. It's the largest environmental fine assessed by Mississippi since it fined Denbury Resources $662,500 last year over a 2011 oil well blowout in Yazoo County.
Chris Wells, a lawyer for the state Department of Environmental Quality, said Tuesday that the Russia-based company agreed to install a continuous emissions-monitoring system when it made a $550 million plant expansion that included a second steel-melting furnace. The system is supposed to make sure emissions of nitrogen oxides, carbon monoxide, sulfur dioxide and volatile organic chemicals stay within permitted limits.
Wells said Severstal later told regulators that it was impossible to install an effective continuous-monitoring system at the mill due to the type of exhaust system that was in use. The environmental agency disagreed and decided that Severstal's obstinacy amounted to a permit violation, Wells said.
He said Severstal conducted traditional emissions tests during the dispute, some of which showed the company exceeding limits. In a report filed in January, Severstal said its melt shop exceeded nitrogen oxide limits by more than 30 percent during a test conducted the previous September. Wells said state regulators do not believe, however, that Severstal was repeatedly violating emissions limits during the period.
The company has submitted a report outlining its plans to fix the problems by a state-ordered deadline of Dec. 31. Wells said the company has ordered new equipment that is expected to arrive in mid-October.
Steel Dynamics Inc. plans to buy the Columbus mill for $1.6 billion. Based in Fort Wayne, Indiana, Steel Dynamics says the acquisition will increase its annual steel-shipping capacity by approximately 40 percent, to 11 million tons.