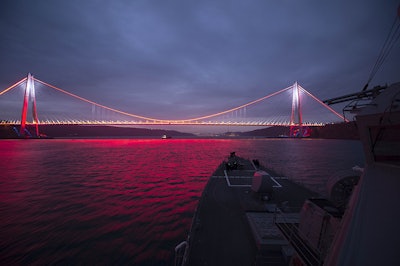 The USS Carney — a missile-guided destroyer — approaches the Bosphorus Strait on its journey to transit out of the Black Sea.
This photo captures the destroyer conducting a routine patrol to support the U.S.'s national security interests in Europe.
The snapshot was taken by Petty Officer 3rd Class Weston Jones while aboard the Carney, forward-deployed to Rota, Spain.