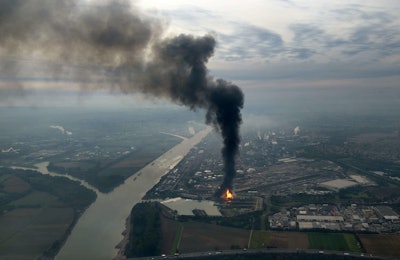 According to a new report from the Associated Press, BASF says that the Oct. 17 explosion at the Ludwigshafen plant in Germany was likely caused by a contractor error.
The world's largest chemical company says that, prior to the blast, workers were "carrying out scheduled maintenance on an empty pipeline connecting storage tanks to an area where liquids are unloaded" from the vessels on the Rhine river.
According to BASF board member Margaret Suckale, investigators on Thursday found a cut in a nearby pipeline containing flammable gas. As such, BASF says the deadly blast was likely caused when a contractor mistakenly cut the wrong pipeline.
If this theory is correct, the gas would have then been ignited by sparks, producing a flame then the immense explosion.
Three people died as a result of the explosion, with eight others seriously injured and 17 others suffering lighter injuries.
The chemical giant says they will continue to investigate the accident.