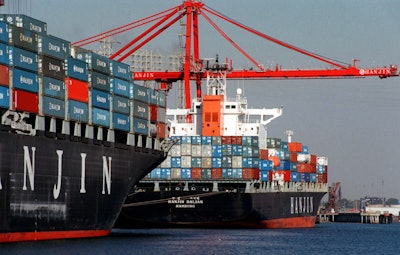 Global shipping giant Hanjin will depart Europe amid continued fallout from its bankruptcy declaration this summer.

The Wall Street Journal reported Monday that Hanjin received approval from a court in its native South Korea to close eight of its 10 operations in Europe and eventually plans to shutter the remaining two as well.

The paper reported that the European operations are likely to be sold off.

The company declared bankruptcy in South Korea and the U.S. in early September, which stranded billions in cargo on its vessels around the world and sewed chaos in global shipping markets.
Hanjin stakeholders pledged millions to help clear the stranded cargo, but reports suggested that the company would undergo significant downsizing.
A court previously ordered Hanjin to sell as many of its ships as possible and return chartered ships to their respective owners.

A restructuring process is already underway — including the sale of operations between the U.S. and Asia — and the company will update the court on the plan by December.

The court could then determine whether Hanjin will be allowed to continue or liquidated outright, the Journal reported.

The paper added that shipping interruptions following the bankruptcy were since alleviated and that just nine of Hanjin's 97 vessels remain stranded with their cargo.