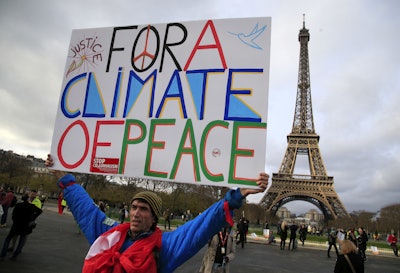 After two weeks of high-stakes talks in Paris, 195 countries on Saturday adopted a historic deal to curb (and eventually cut) fossil fuel emissions around the world.
The final draft from the "Paris agreement" calls for a unified effort from all participating nations to limit the world's temperature increase to a maximum 2 degrees Celsius, although a more ambitious long-term goal of 1.5 degrees Celsius is also in place.
According to The New York Times, under this deal countries will have individual plans to reduce emissions, while also working within a schedule to jointly update emissions standards in 2020 and every five years after.
Although some aspects of the climate deal are voluntary, others are legally binding. A report from The Verge also noted that the final draft of the agreement made provisions for wealthier nations to financially support efforts made by smaller countries to curb emissions and reduce fossil fuel pollution.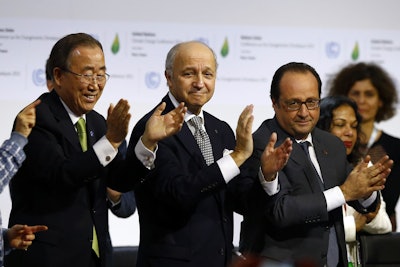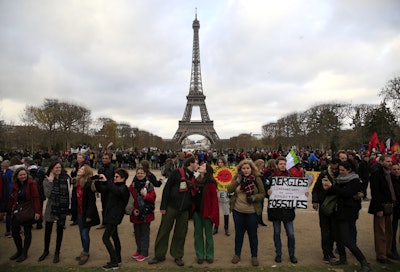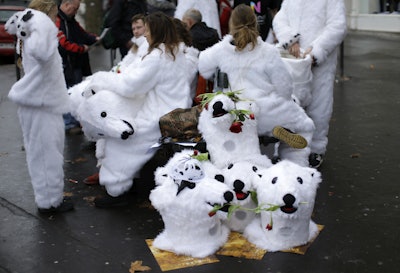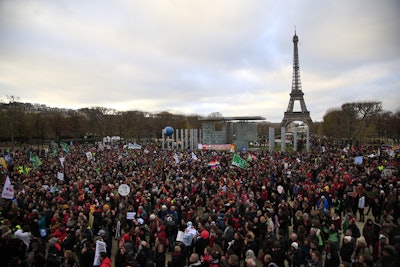 Speaking from Washington, President Barack Obama said the climate agreement offers "the best chance to save the one planet we have," while Secretary of State John Kerry added that the pact "will prevent the worst most damaging consequences of climate change from ever happening."
Many environmental advocates and scientists, however, worry that that most countries don't fully understand the significant changes (or costs) involved in committing to the accord.
Thousands of protesters lined the streets and surrounded historical landmarks in Paris voicing their concern that the climate accord was still too weak to save the planet.
Still, the deal is significant both in being the first of its kind and in uniting countries around the globe in a unified effort to fight the effects of climate change.
What do you think about the result of the "Paris agreement?" Are the agreed-upon resolutions too much or not enough? Comment below or tweet me @MNetAbbey.
All photos courtesy of The Associated Press.