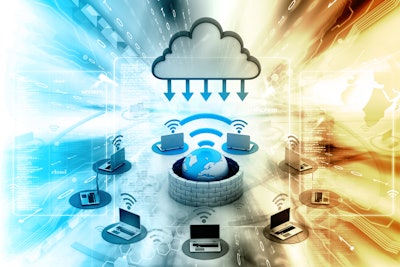 Cloud enterprise resource planning (ERP) deployments are mainstream—that's a fact no longer up for debate. While the cloud concept was an easier sell for users of customer relationship management (CRM), travel and expenses (T&E) management, and human capital management (HCM) software, it is finally gaining traction with manufacturing, product design, and accounting, despite concerns over data security and intellectual property ownership.
Cloud ERP Benefits—A Quick Recap
Cloud software solution providers have made great strides in terms of security. And the fact is that most data breaches have internal sources and are not the result of external threats. So, security risk is not the deterrent to cloud adoption that it once was.
On the other hand, companies give paramount importance to the speed of deployment. The go-to-market speed depends largely on deploying out-of-the-box or standardized processes.
In addition to faster time to value, other typical benefits of cloud ERP software deployments are lower initial costs and predictable expenses (recurring subscription fees). The cloud also eases the IT burden for companies: rather than worrying about managing the physical hardware and local area networks and performing mundane IT maintenance, a company's IT staff can focus on core competencies and tasks that add value.
Cloud ERP deployments can be particularly convenient when a company needs to quickly roll out a software solution to its remote subsidiaries. They are also useful if a quick proof of concept or a pilot project is needed for a specific department.
Last but not least, cloud ERP software goes hand in hand with new technologies like mobility, the Internet of things (IoT), artificial intelligence (AI) tools like conversational bots, and the like.
Potential Implementation Hurdles
But cloud ERP software is not a panacea. Implementing ERP software—whether cloud or on-premises—has never been easy. Scope creep—unplanned customizations, unbudgeted costs, and additional time and effort—is a frequent reason for customer disappointment.
Even worse, the customer may realize that the software solution isn't a great fit for the company's needs after all. This can be the result of the vendor and/or its partners overselling the software's capabilities. Or perhaps the customer's project team did a poor job of identifying the company's requirements.
A thorough, objective software evaluation that methodically accounts for a company's needs and priorities can help set realistic expectations for a successful software implementation.
How Vertical Cloud ERP Solutions Mitigate Risk
Scope creep is even more common with cloud ERP software deployments, since implementers are limited to the type of customization they can apply to horizontal ERP software (in a true multi-tenant cloud setup, altering code is not a viable option). So even after many cosmetic system modifications, cloud ERP software customers often end up with a solution that doesn't fit their exacting needs.
The more vertically oriented a cloud ERP software solution is, the more likely it is to meet the customer's requirements and reduce the need for system customizations. Indeed, several industries, such as advertising, media and publishing, manufacturing, nonprofit, retail, and wholesale distribution, require industry-specific key performance indicators (KPIs), dashboards, roles, transaction forms, and native functional capabilities.
Astute cloud ERP software providers and their partners should focus on delivering industry best practices, i.e., vertical industry–specific workflows and business processes, regulatory mandates, roles, and metrics that help customers get the most out of their cloud software platform. Their implementation methodology should also deliver a number of industry- and role-relevant processes and dashboards in order to minimize system customizations and shorten implementation time.
An industry-oriented model, unlike the traditional implementation approach, enables cloud ERP software vendors to sell exactly what they (promise to) deliver and to deliver exactly what they sell. The vendor and the customer agree on the scope of the project, conduct a business requirements evaluation, and determine a support level for each function (i.e., is the required functionality out of the box or does it need some configuration?).
The implementation team should optimize the implementation strategy by selecting the industry best practices that best fit the customer's requirements. This way, the pre-built cloud ERP software product can be configured from the start with any necessary add-ons (advanced functionality provided either by the vendor or through a third-party solution).
Tips for Customers
A customer engagement model that is oriented to vertical industries can significantly speed up cloud ERP software implementations and reduce their cost. Existing and prospective cloud ERP software customers should consider whether the offered solution is a good fit for their particular industry. If the vendor and/or its implementation partner speak your industry vernacular and can relate to your pain points, it's a good sign.
Companies should prod vendors about whether the (typically limited) cloud ERP customizations will suffice to meet their requirements. As any changes and scope creep will cost extra money and time, companies should make sure that the proposed contract covers their exacting business needs. Services exist to help companies through all stages of their software implementation, from identifying needs to negotiating contracts and more.
Predrag (PJ) Jakovljevic is a senior analyst at Technology Evaluation Centers (TEC).