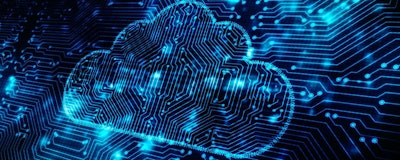 Like all industries, manufacturing is currently undergoing a period of major digital transformation, with many manufacturing businesses transitioning into 'smart' organizations through cloud computing and automation at a rapid pace.
In the face of such operational upheaval, businesses in the sector must embrace industry 4.0 or be at risk of being left behind; many are fully aware of this and have already implemented the new technologies necessary both to keep up with competition, and get ahead of the curve.
The 2017 State of Manufacturing Technology Report found that:
90 percent of manufacturers are using cloud-based productivity applications
More than 70 percent say the cloud has positively impacted their ability to meet customer demands
96 percent note improvements in connectivity to systems, machines, suppliers, and customers as a direct result of cloud systems.
With these wider benefits in mind, here's our rundown of the specific ways in which cloud computing and automation can help businesses in the manufacturing sector:
No. 1 - Breakdown of silos and centralizing data
Traditionally, there's functional specialization within a manufacturing business; you'll have people working in areas such as engineering, production, marketing, sales and finance. However, this means that information is generally contained within these silos, and not easily or naturally shared between different departments. This can cause problems along the supply chain if information isn't passed on to everyone who needs it.
Cloud-based softwares like enterprise resource planning and customer relationship management systems help to break down these barriers. They enable silos to be integrated, allowing for a single view of all data across the organization, rather than having it stored in different departments. Employees can independently dig down into the specific data points they need easily and quickly.
No. 2 - Increased communication and collaboration
Collaboration within these systems work much in the same way through a process called unified communications. Not only is data centralized for people to access, but employees can communicate efficiently across departments about that data; sharing files and information at the click of a button, wherever they are in the company—or indeed, the world.
A notification pings and the right people are instantly kept in the loop. This could be via a smartphone app, tablet or laptop, which allows for flexibility and means employees can pick up any urgent tasks at the last minute. With siloes gone, increased data visibility, and the ability to communicate about events in real-time, businesses get a closed loop where staff can respond to defects efficiently and problems are easily rectified.
No. 3 - Better decision-making through Big Data and AI
As information in the cloud is automatically logged and stored, businesses can quickly accumulate Big Data which can be leveraged and analyzed to improve decision-making. Rather than going on gut-instincts, businesses can see trends and patterns emerging and, over time, artificial intelligence can help with predictive maintenance. Studies by McKinsey show that machine learning will reduce supply chain forecasting errors by 50 percent, and reduce lost sales by 65 percent, with better product availability.
No. 4 - Security, compliance and threat detection
IT security is a fundamental part of compliance with regulations, and businesses should actively work to detect threats and prevent data breaches. Cloud-based solutions can keep track of activity, which removes the burden of employees having to manually catalog and report records. Many cloud platforms are pre-configured with standardized best-practice to help businesses stay secure, allowing administrators to easily set up identity and access management.
Another thing that the cloud can offer businesses is automated threat detection and the use of artificial intelligence to monitor and maintain systems. For example, it can detect unusual log-in activity or unauthorized document changes, yet at the same time learn patterns of 'normal' user behaviour to enable employees to access the information they need quickly and easily.
No. 5 - Upskilling teams and increased innovation
Automation technology frees up resources for employees to focus on more important tasks at work. However, to get the full benefit of automation, businesses should be using the extra time to upskill employees to help them reach their innovative potential.
Companies with full-scale initiatives to train employees see greater success with automation, but it's not just about one-off training sessions and a blanket approach. Instead, businesses must weave continuous learning and development into everyday working life, and encourage employees to take charge of their own progression through online courses and self-directed learning. This will yield greater innovation as employees are given the freedom to develop their careers in line with technological advancements.
Levi Lewis is a business manager at Jefferson Frank, part of niche IT recruitment firm Frank Recruitment Group.