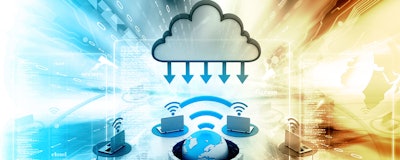 U.S. manufacturing has been struggling, from weakened global demand and significant cuts in the energy sector. Given that the manufacturing sector accounts for 12 percent of the U.S. economy, even slight improvements to the way products are made and how they are delivered would add significant advantages. Connected or smart manufacturing holds the promise of more efficient production and supply chain processes to drive industry growth and competitiveness amongst companies.
According to 451 Research, manufacturers have already become early adopters of mobile technology to better facilitate factories, manage shipments and improve workflows. Additionally, a recent Red Hat Mobile survey found that IT decision makers in the manufacturing industry reported the highest mobile app success of all industries surveyed, with 92 percent of them reporting positive ROI on the measurement of their mobile app projects. While the possibilities are countless, here are three use case examples where manufacturers can see dramatic results by harnessing digital and cloud technology initiatives.
Control of Inventory and Logistics with a Push of a Button
Firstly, instituting connected manufacturing initiatives can produce more efficient inventory management and supply chain systems. Automated tracking and reporting systems powered by intelligent sensors, mobile and other connected devices allow the movement of inventory and equipment throughout the manufacturing environment to be optimized for greater efficiency.
Consider a case like that of a large aerospace manufacturer of complex and costly equipment involving over 10,000 parts. Efficient management of these different parts from procurement, inventory management and availability to the assembly line is critical to operational productivity, quality and costs. A mobile app that is integrated with the material management system scans and traces the many parts in transit from warehouse to the shop floor, giving real-time updates between the materials management system and the app user. This drastically reduces downtime associated with delays attributed to unavailable parts and incorrect materials being delivered. The solution results in increased product output, ultimately reducing inventory and production costs.
Another way to improve the logistics process is by simply replacing paper-based processes with mobile apps on devices. With mobile forms, companies can institute features like drop down menus, auto-populating fields, location information, digital images, signature capture and integration with SCADA systems. For example, Worthington Industries applied this measure with an e-signature mobile application that helped their shipping department move products more efficiently and quickly by doing away with clumsy paperwork. From warehouse to production floors, connected sensors and devices with mobile user interfaces can help to further transform processes to get the right parts to the right place on time.
Streamline the Supply Chain in the Cloud
Adapting manufacturing processes to meet changing user demand and sharing increasing volumes of information from multiple IoT and mobile devices across complex supply chains is critical to connected manufacturing. The cloud plays an essential role in managing and sharing the data that these connected devices generate. In this sense the cloud can act as a middleware and data abstraction layer between legacy backend applications such as the organization's ERP system and the connected sensors and mobile devices that generate and consume the data (e.g. through technology such as Mobile backend-as-a-service (MBaaS)). Data between backend systems and connected devices can be stored and managed from the cloud in a flexible, scalable, and affordable manner. With business logic, security, integration, and analytics managed centrally from the cloud this model also gives IT more visibility.
The cloud is also an attractive alternative to traditional on-premise infrastructure both from cost as well as flexibility perspectives. With an increasing number of applications hosted in the cloud, manufacturing organizations can respond faster to the pace of changing demand, scale on demand, and streamline IT operations.
Seating manufacturer Fisher & Company uses cloud ERP software to deliver messages to smart glasses worn by supervisors on the shop floor. The cloud software enables Fisher & Company to update their technology whenever needed. Fisher & Company workers also use connected scanners to update inventory so that information can be uploaded to the cloud database in real time. With a cloud infrastructure, the manufacturing industry can adapt to changing demands and share information in an efficient and timely manner.
Use Technology to Empower People
The ultimate beneficiaries of connected manufacturing are the people who work in the environment. Whether factory workers, truck drivers or sales reps, connected manufacturing contributes to more timely and better decision-making information, and improved safety and accountability across the entire business. In terms of efficiency, using location-based and camera technology allows manufacturers to more quickly report faulty systems and prioritize repairs. Self-monitoring equipment cuts down on manual checks, which saves time and gives engineers more time to focus on other tasks. In manufacturing situations where employees may have to work in harsh conditions, smart technology can ensure they are safe. For example, Fujitsu is developing wearable devices with IoT technology to monitor vital signs including a worker's location and temperature. Investing in making the day-to-day processes of manufacturing employees will ultimately produce time and cost savings, not to mention a healthier work setting.
Manufacturers are already one of the early adopters of connected technologies and IDC estimates mobile spending by manufacturers will reach $4.1 billion in 2019. It's important to keep that momentum moving forward as manufacturers bring together modern technologies such as intelligent connected and mobile devices, compelling mobile applications, and flexible cloud infrastructure and architecture, bringing new levels of innovation that drive even more efficiencies across the supply chain.
Manufacturers should take care in considering which technologies will bring the most benefits to their business and how they can leverage these in an integrated and flexible way.
Cathal McGloin is vice president of Mobile Platforms at Red Hat.