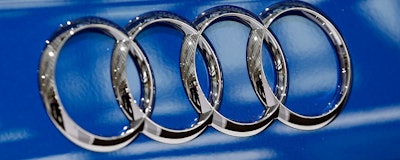 FRANKFURT, Germany (AP) — German prosecutors say they have expanded their investigation into suspected violations involving manipulation of diesel emissions at carmaker Audi to include cars sold in Germany and Europe.
The statement Friday from prosecutors in Munich comes a day after the transport ministry said the company had used software that turned off emissions controls when vehicles were not being tested in 24,000 vehicles built between 2009 and 2013.
Munich prosecutors were already looking into whether there were violations related to Audi vehicles sold in the United States. Parent company Volkswagen has already agreed to pay $1.2 billion to settle civil claims over 78,000 Audi, Porsche and Volkswagen vehicles with 3.0 liter diesel engines in the U.S., part of more than $20 billion in criminal and civil penalties.