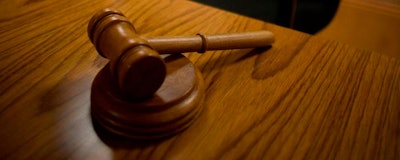 As Volkswagen faces a deadline this week to detail a remedy for its scandal-plagued diesel vehicles, legal experts remain uncertain about the amount the automaker might ultimately be forced to pay.

The Associated Press reports that previous settlements with General Motors and Toyota could provide some precedent for the penalties facing VW.

The GM and Toyota settlements — over ignition switches and unintended acceleration, respectively — involved defects responsible for fatal accidents, whereas Volkswagen's diesel engines posed longer-term health consequences from excessive air pollutants.

Unlike its rivals, however, VW's installation of software to manipulate diesel emissions levels was intentional.

That could make the company "susceptible to a very substantial punitive damage award," Stanford Law School's Robert Rabin told the AP.

GM and Toyota paid penalties of $900 million and $1.2 billion, respectively, along with hundreds of millions more to aggrieved owners.

VW set aside $7 billion to help resolve the scandal, but the Justice Department alone could reportedly seek more than double that amount in damages.

U.S. District Judge Charles Breyer, who is overseeing civil lawsuits from VW owners and the Justice Department, gave the company until Thursday to outline a fix for some 600,000 U.S. vehicles equipped with software to manipulate emissions levels during official tests.

Although a recall process is already cleared in the European Union — where most of the affected vehicles are located — compliance with stricter EPA standards will be much more complicated.