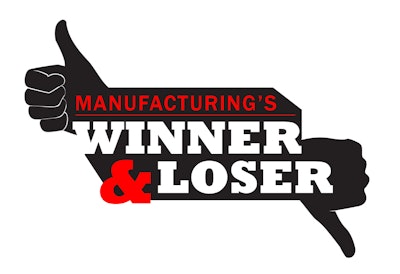 This week's winner is reusing factory items to enrich the habitat of animals in zoos and sanctuaries; this week's loser allegedly exhibited some shady behavior following a nuclear reactor shutdown caused by bird poop.
Winner
Owens Corning has been working with Hose2Habit to donate reusable factory materials to zoos and sancturies to benefit animal enrichment.
The manufacturer has donated fire hose, brushes, cardboard and more to the organization. These materials are used for animal feeding, playing and general habitat setting, among other things.
There are 10 Owens Corning facilities in North America currently donating materials to zoos and sancturies, and they have been working with Hose2Habitat since April 2015. Not only does this move eliminate waste in landfills, but it benefits and enriches the life of the animals in these habitats. It's a win for the environment in multiple ways without sacrificing production or cost, and it arguably gives the company a good name in the process.
Loser
A nuclear power plant in New York was shut down in December for three days because of what investigators have revealed to be as "streaming" by large birds.
It's fair to argue that the company obviously has little control when it comes to bird droppings over their building, though plant managers did say last week they were working on preventive maintenance measures to ensure the problem wouldn't arise again.
Instead, the problem comes from questions posed by IMPO Executive Editor Mike Botta in a blog this week in response to a recent op-ed from The New York Times: Why did it take the investigators so long to reveal the information? And does it happen to do anything with the fact that two of three licenses for Indian Point's nuclear reactors have expired?
According to The New York Times op-ed, the Indian Point power plant has experienced numerous major malfunctions in the past several decades, arguing the case — made by Governor Andrew Cuomo himself — that perhaps this issue goes a bit deeper than accidental bird droppings; perhaps this plant cannot operate safely anymore.
Though these are simply speculations, it's certainly a valid point to investigate, and it brings to light some issues that ought to be addressed sooner than later.