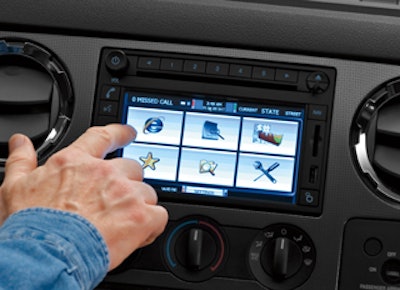 DETROIT (AP) — U.S. traffic safety regulators are expected to propose stronger measures to keep drivers from being distracted by in-car touchscreens.
Transportation Secretary Ray LaHood and National Highway Traffic Safety Administration Administrator David Strickland have scheduled a news conference for Tuesday afternoon to address distracted driving.
Auto industry officials are expecting voluntary limits on the number of times a driver can push touch screen buttons while a vehicle is moving. Industry guidelines now limit that to 10 touches or a total of 20 seconds.
A spokeswoman for the Alliance of Automobile Manufacturers says the government has discussed a limit of six touches or 12 seconds. The alliance is concerned that the regulations will encourage the use of mobile devices while driving.