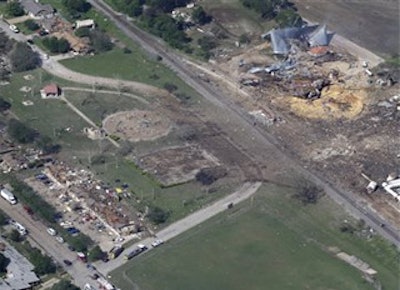 WEST, Texas (AP) — A dozen investigators from the U.S. Chemical Safety Board are inspecting the site of this week's fertilizer plant explosion in the Central Texas town of West.
A spokeswoman for the federal agency that's charged with investigating chemical accidents says the group arrived in the small farming town on Thursday and was "inspecting the areas of impact" midday Friday.
The group includes fire experts as well as people trained in explosive modeling. They're working to figure out what caused Wednesday's deadly fire and explosion.
The blast killed 12 people and injured about 200 others, while destroying 50 area homes in the town about 20 miles north of Waco.