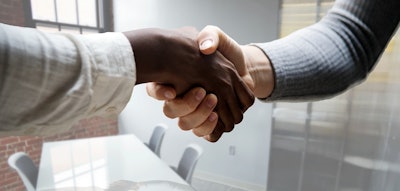 HR experts have probably read more "millennials in the workplace" articles than they can count—for good reason. Last year, millennials became the highest percentage of working adults at 35 percent, edging out baby boomers (25 percent) and Gen Xers (33 percent). This is a key insight into the manufacturing industry—with roughly 12.5 million manufacturing jobs in the US alone, these positions make up about 8.5 percent of the US workforce. If there are differences in motivation, value and attitude across these generations, it is critical that HR practitioners understand how these characteristics impact the ever-growing millennial candidate pool.
As baby boomers retire at a rate of 10,000 per day, the skills gap is widening. According to Deloitte, there is a "widening gap between the jobs that need to be filled and the skilled talent pool capable of filling them." The knowledge and skills required to perform well in these jobs is not as prevalent in the millennial generation. A recent study by Deloitte and The Manufacturing Institute show "the skills gap may leave an estimated 2.4 million positions unfilled between 2018 and 2028, with a potential economic impact of 2.5 trillion dollars." There just are not enough people with the requisite skills applying to these positions to replace the knowledge and experience exiting these organizations on a daily basis.
The challenge to HR is clear: How will organizations replace the knowledge and experience of the exiting generation with a growing millennial population who does not have the same knowledge and experience? Additionally, when an organization hires a talented millennial who can perform the job, how does the organization structure the work design, compensation model, and other talent systems to create an organizational culture that will retain these "diamonds in the rough?"
Millennials Want to Work for an "Employer of Choice"
Because of this widening skills gaps, it is a job candidate's market. The relatively few millennials qualified to work in the skilled trades often have their choice of positions. It is a competitive market and millennials are concerned about finding the "right" person-organization fit. If your organization does not align talent systems with what these prized candidates' values, you will be at a disadvantage in attracting and retaining these essential workers. The labor market has never been more competitive with more than 6 million job openings currently open in the United States. Creative alignment between culture, compensation, hours, job design, work environment and other factors with the desires/needs of the millennial generation could determine which organizations are able to successfully compete in the current labor market.
What is the first step in designing a competitive talent process?
To compete in these scant resources in the tight labor market, organizations should think carefully about how the relationship develops between the organization and the candidate pool. In the past, organizations have had the luxury of not worrying about candidate engagement because it was a buyer's market. Organizations had their choice of many candidates. Today, an antiquated, boring, slow or inconvenient selection process can turn off candidates and send them looking elsewhere. Job candidates expect efficient, high-touch, and interactive hiring processes. Automating your hiring process allows organizations to create dynamic, engaging experiences with fewer recruiter touch points. These processes not only increase the employment brand, but also reduce cost per hire, time to hire, and in some cases, help improve prediction.
Safety Is Critically Important to All Stakeholders
While workplace injuries have been on the decline for the past decade, they do still occur, and the data suggest that there are diminishing returns on the typical safety training used by most organizations. The key to further reducing safety in organizations will be to hire people who have the natural tendency to behave safely. While there may not be a surplus of candidates in the labor market with experience in the skilled trades, organizations can focus on hiring workers with the underlying personal characteristics that make the workplace safer. After all, it is much easier to train someone to perform a job task than it is to teach them to be safe, so hiring the people with the right safety profile will be key to getting the right people "on the bus."
Exactly why do we need to emphasize safety in the hiring process?
Hiring candidates with a safe profile is vital not only to personal safety, but also organizational success. Although OSHA reported 45,800 fewer nonfatal injury and illness cases in 2017 compared to a year earlier, injuries are still expensive. According to OSHA:
Indirect costs of incidents are one to five times higher than direct costs associated with every incident.
For every dollar spent on medical expenses for a workers' compensation claim, an estimated additional $4 for indirect workers' compensation costs is incurred.
For every dollar of disability (lost time) expenses paid for a workers' compensation claim, an estimated additional $2 to $10 is incurred in indirect workers' compensation costs. Considering that in 2015, the average workers' compensation claim was $36,894, the total cost (direct and indirect) could easily be over $200,000.
What Recruiters Need to Know
While there may be a tendency to want to shortcut the hiring process when there is a sparsity of candidates applying to positions, it is still critical to use assessments that help find the safest possible workers. As the statistics cited above allude, the cost of an employment vacancy is far lower than hiring someone with a propensity for unsafe behavior. If an assessment is able to identify those who may create a safety risk in the workplace, then it is critical data to consider when making a hiring decision.
Often, HR practitioners operating in tight labor markets worry that an assessment may turn off a candidate and send them down the road to an organization that doesn't use an assessment in their hiring process. Data say the opposite. Millennials don't want or expect to be handed jobs. In fact, top talent prefers to work in organizations that care about their workers. Data suggest that often, candidates appreciate when an organization collects adequate data to really understand who is best qualified to receive a job offer. This provides a piece of mind after someone joins the organization that 1) they deserve to be there, and 2) the next hire will have been vetted similarly and no one need be concerned that the next hire will make the work place more hazardous.
Manufacturing is once again a growing industry in the U.S. economy, and the emerging skills gap combined with low candidate availability is a challenging problem for recruiters. Take a moment to examine your recruiting processes and understand what the majority of today's workforce needs:
Are your talent systems aligned with needs of the next generation to enter your workforce?
Is your selection system designed to strengthen the relationship between your candidates and your organization?
Are you measuring the attributes that lead to a safe, productive plant?
If the answer to any of these questions is "no," it may be time to rethink the way you attract and select talent for your job openings.
Ted Kinney, Ph.D. is the Vice President of Research and Development at PSI.