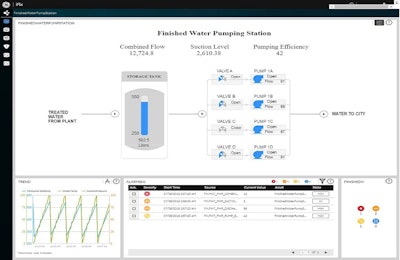 GE Digital recently unveiled the latest generation of its automation software portfolio, which includes:
Decision support capabilities, with the new GE HMI/SCADA software offering monitoring and visualization capabilities, as well as work process management, analytics and mobility.
A context-rich HMI that changes as the user moves through the system to provide operators with the most relevant information – in context.
A structured asset model mapped to the SCADA database.
According to the company, operators will spend less time navigating and be able to find critical data faster, improve alarm resolution success, identify relevant screens for an alarm, increase usability, and achieve a faster build/deployment.
Pre-defined smart objects and templates that use HMI concepts, as well as standard layout cards like trends, alarms, alarm summaries and KPIs are available out of the box.
Task management capabilities for triggering the right actions, at the right time, by the right person, in the right place based on alarms or other events.