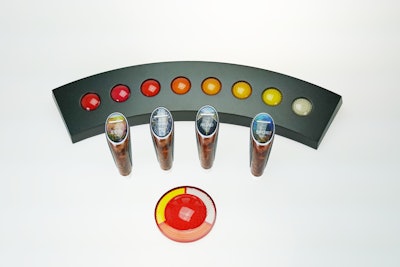 Stratasys (Minneapolis, MN) recently unveiled a new line of 3D printers aimed at enhancing the realism and color effects of 3D-printed parts at speeds five to 10 times faster than traditional manufacturing methods. Features of the enhanced J750 3D Printer include:
Over 500,000 color combinations via a new vivid color package.

More accurate color matching.

Texture functionality settings.
A finished product look and feel that can eliminate some of the costs associated with painting, assembly and post-processing.
Enhanced GrabCAD Print software for parts requiring ABS-level plastic simulation and tear-resistant rubber-like parts. It also allows designers to 3D print directly from native CAD formats and save time typically used to convert and fix STL files. The software also has new ability to 3D print VRML files.