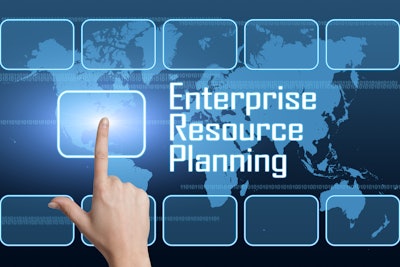 Rootstock Software recently partnered with Nucleus Research to create a white paper detailing the top five ERP mistakes to avoid. Nucleus talked to customers about their experiences searching for and implementing a new enterprise resource planning solution. And while some of the takeaways revolve around simple premises like staying on schedule and within budget, others are more complex.
The following is a synopsis, but to download the complete paper, click here.
#1. Too Much Too Soon
The report advises that the first step should be understanding what is needed from an ERP system before the purchasing decision is made. This will help avoid problems that can arise by trying to do everything all at once. According to Nucleus, the most successful projects are phased and initially focus on low-hanging fruit.
#2. Not All Integrators Are Equal
The paper advises that the right implementation partner should understand your business. This will allow them to guide your company through workflow transitions from the old system to the new one more efficiently.
#3. The 80/20 Rule
When deploying a new ERP system, Nucleus found that many customers find 80 percent of their needs are met by out-of-the-box capabilities. The remaining 20 percent require additional configuring and transitioning from legacy systems and processes. This can be the most difficult and time-consuming portion of an ERP deployment. As a result, organizations should try to leverage as much out-of-the-box functionality as they can, and ensure proper change management policies are in place to handle new responsibilities.
#4. The Need for Speed
The report states that prioritizing speed can lead to costly errors. In analyzing the cases, Nucleus found that overly aggressive timelines contributed to poor outcomes.
#5. It Could Be Better in the Cloud
According to Nucleus, organizations that ignore the benefits of the cloud could be limiting their level of success with ERP. They back this up with a variety of statistics that support stronger and quicker ROI, as well as improved cost controls when utilizing cloud platforms.
The full report is available for download by clicking here.