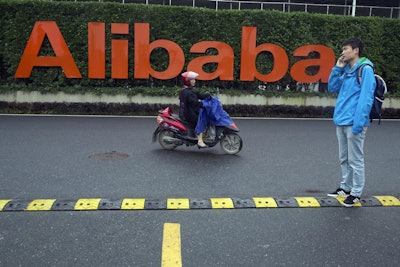 Ford is joining with Chinese e-commerce giant Alibaba Group to explore new ways for people to buy and own vehicles in the world's largest auto market.
The carmaker said Thursday that it's signed a three-year agreement to test marketing sales and marketing as well as collaborate on cloud computing and distribution strategies.
Initially the companies will study methods for people to buy vehicles from pre-sale research, to test drives and leasing options. They'll study areas to cooperate "that are reshaping the automotive industry in China and around the world," Ford said in a prepared statement.
Ford also hopes to better incorporate digital technologies and platforms into its vehicles.
Ford is a relatively small player in China and has been focusing on expanding into the market to better compete globally. It recently promised to roll out more than 50 new vehicles in China over the next eight years including 15 powered by electricity.