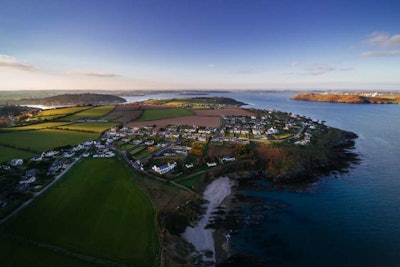 Residents from the town of Ringaskiddy, County Cork, Ireland claim that men are getting aroused from emissions from a nearby Pfizer facility.
Nearly all of the world's supply of Viagra is manufactured in Ringaskiddy — which the locals say is having an effect on the men who live there.
"One whiff and you're stiff," a local bartender quipped to The Times of London.
One local said that even dogs can also be frequently seen in a state of arousal.
That's not to say the residents are complaining. According to several quoted in the report, the rumors that Viagra compounds are emitted into the air and leached into the water supply have given many people reason to visit the town and then never leave.
"We've been getting the love fumes for years now for free," a local woman said.
Pfizer, however, has denied the allegations, calling them nothing more than "an amusing myth."
"Our manufacturing processes have always been highly sophisticated as well as highly regulated," a Pfizer spokesperson told The Times.
Pfizer has manufactured Viagra in Ringaskiddy since 1998.