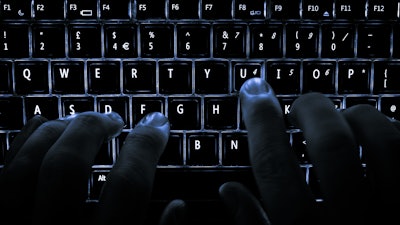 BATON ROUGE, La. (AP) — A fired computer expert who hacked into his former employer's system has been sentenced to nearly three years in prison and ordered to pay more than $1.1 million to Georgia-Pacific Corp. for damages he caused.
Brian Johnson, 44, of Zachary, LA was sentenced Wednesday on one count of hacking into an industrial computer system to damage operations, U.S. Attorney Walt Green said in a news release Thursday.
"We are very grateful, and appreciate all their efforts in working on this case," said Patty Prats, spokeswoman for the Atlanta-based company's paper mill in Port Hudson.
According to his plea bargain, Johnson was IT specialist and systems administrator at the mill and had worked there for many years when he was fired Feb. 14, 2014.
He hacked into the mill's computer from home, damaging the control and quality control systems for making paper towels, according to his plea bargain.
"Things that were automatic were completely shut down," Prats said.
The Port Hudson mill also makes paper and tissue.
Johnson pleaded guilty Feb. 4, 2016.
At Johnson's sentencing hearing Wednesday, Chief U.S. District Judge Brian Jackson found that Johnson had begun hacking Georgia-Pacific's computers shortly after he was fired, and had continued until his house was searched on Feb. 28, 2014, according to Green's news release.
Jackson ruled Johnson had done more than $1.1 million in damage, and ordered him to pay the entire amount to Georgia-Pacific. He also sentenced Johnson to two years and 10 months in prison, with three years of supervised release after he gets out.
Georgia-Pacific employs about 35,000 people in more than 200 facilities nationwide to make paper, pulp, tissue, packaging, building materials, and related chemicals.