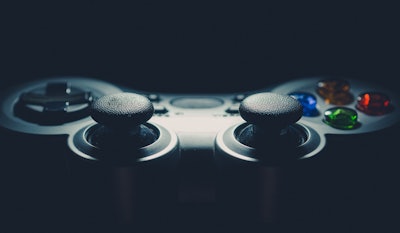 A private liberal arts university in northwest Ohio is adding competitive video gaming to its athletic programs, joining an association of about 30 other schools across the country that offer so-called eSports.
Lourdes University President Mary Ann Gawelek has been advocating for an eSports program at the Sylvania school since she assumed office last July.
"In order to participate in eSports you have to have the mental ability and critical thinking skills to do game-playing in general, you have to have developed the ability to function on a team, and you have to have a competitive nature that drives you toward success," Gawelek said. "It links well with a liberal arts education."
Lourdes is set to become the first member of the Wolverine-Hoosier Athletic conference to offer an eSports scholarship program. It will compete against fellow schools in the National Association of Collegiate eSports, which formed just last year.
The university plans to recruit up to 60 eSports athletes over the next few years. As a Catholic and Franciscan institution, Lourdes has made the conscious decision to shy away from first-person shooter games.
Cory Cahill, Lourdes' eSports director, says scholarships for competitive video gaming are based on merit just like any other traditional sport.
"It's not just moving a mouse. There's a lot of strategy that comes into it. A lot of communication, a lot of mental focus, and a lot of hours spent on the game," Cahill said. "It's a true sport."
Cahill plans for Lourdes to field three teams to compete in League of Legends, a fantasy multiplayer battle arena game. The university will look to add more games as its roster of scholarship gamers grows.
Competitive gaming began taking off at the collegiate level after Chicago's Robert Morris University became the first to offer scholarships for eSports in 2014