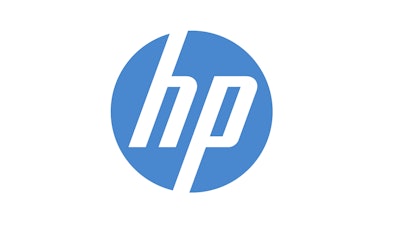 SAN JOSE, Calif. (AP) — HP Inc. has apologized to customers for a software update that made some of its printers stop working with ink cartridges from competing suppliers, even if the printers had accepted the same cartridges in the past.
The apology comes after critics complained HP had over-reached by interfering with its customers' right to choose ink suppliers. Critics also warned it could make customers less likely to accept future software updates, leaving their printers vulnerable to hackers or malware.
HP says the update was part of a long-standing effort to protect customers from using counterfeit or "unauthorized" cartridges. But in a statement Wednesday, HP apologized to customers for not explaining what it was doing, and promised another software update that provides the option of reversing the controversial change.
"Although only a small number of customers have been affected, one customer who has a poor experience is one too many," said the statement, signed by Jon Flaxman, HP's chief operating officer.
Printer ink is one of HP's most profitable products, and the company has long tried to discourage customers from using lower-priced ink from other suppliers. It argues that unauthorized ink cartridges infringe on HP's patented technology and may provide poor quality printing.
HP places security chips on its own cartridges so they can be recognized by its printers, which display a notification when a cartridge isn't approved by HP. Earlier this year, the company delivered an online software update for some inkjet printers that included a new security feature that stopped printers from working with unauthorized cartridges that HP says contain "cloned" security chips — even if the printers had accepted those cartridges before.
The update sparked customer complaints and condemnation from the Electronic Frontier Foundation, which advocates for tech users' rights.
In an open letter, EFF's Cory Doctorow called the update a "bait-and-switch" tactic that deprived consumers of choice and made their printers less useful. He also warned the move would make consumers less willing to accept future updates that could address more serious security problems.
"Customers need to feel confident that they can accept security updates without compromising basic functionality," Doctorow wrote.
Flaxman said HP will continue to use authentication measures to protect its intellectual property "and the quality of our customer experience." But he wrote, "We should have done a better job of communicating about the authentication procedure to customers, and we apologize."