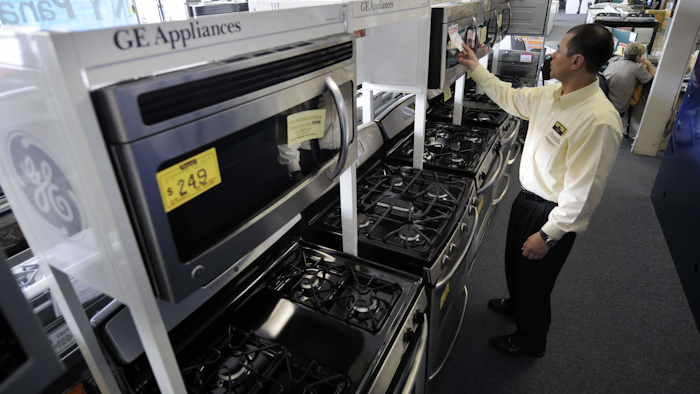 General Electric on Monday called off the planned sale of its appliance business to Swedish rival Electrolux amid pressure from federal antitrust authorities.
The industrial giant said that it would continue to run the appliance business while pursuing other options for a sale. Electrolux would also owe a $175 million break-up fee.

GE and Electrolux announced the $3.3 billion sale last year as the Swedish company attempted to expand its presence in the U.S. market.

The proposal, however, drew opposition from the Justice Department, which sued to block the transaction in July.

DOJ officials argued that GE, Electrolux and market leader Whirlpool control 90 percent of the market for major cooking appliances and that a merger could lead to "price increases for ranges, cooktops and wall ovens."

GE and Electrolux originally vowed to contest the lawsuit and close the sale by the end of the year, but Electrolux indicated in a statement on Monday that GE terminated the agreement while court proceedings remained pending.

Electrolux also suggested that settlement talks would have produced a solution to prosecutors' concerns about market competition, but that those alternatives were rejected by DOJ.
 
GE's announcement, for the time being, effectively dooms Electroux's plans to grow its U.S. presence.

The company said that it would instead focus on expanding its existing Frigidaire and Electrolux brands and could pursue other acquisitions.

"Although we are disappointed that the acquisition will not be completed, Electrolux is confident that the group has strong capabilities to continue to grow and develop its position as a global appliances manufacturer," said CEO Keith McLoughlin.

The deal represents GE's second attempt to sell its appliance business as it aims to focus on industrial equipment.