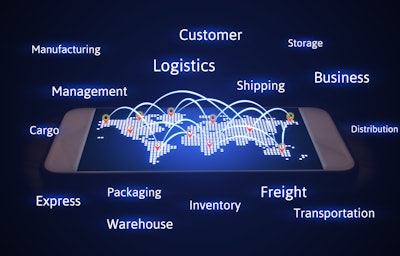 For years companies have suffered from a lack of visibility with multimodal transport. Historically, shippers have handled the variability of transit times by padding their schedule during each phase to offset unforeseen delays. This is known as adding "slack".
A lack of supply chain visibility often has major ramifications. Inaccurate ETAs can result in hundreds of hours of lost productivity and increase costs significantly, (detention fees, higher labor and expedite fees to name a few). Unknowns in the supply chain make it more difficult to plan or respond effectively—requiring manufacturers to build excess time into their production process.
After decades of managing timelines and product launches without accurate data to guide planning and operations, suddenly the promise of better supply chain visibility is within reach for organizations. That can mean different things to different organizations.
A growing number of solution providers offer some version of visibility to their customers. The trick is finding the right solution for your company's needs. Due diligence is needed because the definition of multimodal transport or supply chain visibility can vary considerably depending on who uses it and in what context.
As you consider what you want and need for visibility you'll need to understand these varying definitions. Equally important, you should select a provider whose definition of visibility matches your own. The varying definitions may be one reason only six percent of companies report they've achieved full supply chain visibility.
More Than a Shipping Estimate
At the most basic level, companies, especially those in transportation and shipping, use the term visibility to apply to rough delivery estimates. Just as consumers get alerts from DHL or Amazon letting them know a package delivery window, commercial shippers supply similarly vague delivery estimates to their customers. Typically, these estimates are based on when the container(s) shipped. However, they are not updated with real-time progress information, like delays at a pick-up point or a container that failed to load on an assigned vessel.
Many of these solution providers are basing their visibility offerings on Electronic Data Interchange (EDI) -- the structured transmission of data between organizations by electronic means. In the supply chain, EDI data typically comes in raw feeds from RFID sensors on goods, shipping pallets or transport modes when those sensors pass by a reader or are manually entered.
EDI data is not real-time information and it can be late, inaccurate and misleading. In fairness, while it does provide milestone data, there are limitations to what EDI data can tell us. For example, EDI data is not able to able to actually report when a shipment is picked up, only when scanned information was received at a handling facility or when someone sends a canned EDI message saying it was picked up.
The driver and truck that is scheduled to pick up, could be hours away from the pick-up but if the driver generates and sends a pickup message, EDI reports the load has been picked up. Nor can it tell when a shipment has been delivered. Because the carrier is often penalized for late pick up or delivery, there is an incentive for the driver to self-report with an on-time message even if the pick–up or delivery is late.
The Right Type of Visibility
The next step is to determine if your company needs broad visibility into how your supply chain operates around the world or if you have certain parts of your supply chain where visibility can help you to better understand specific details on individual shipments. This type of visibility would need to be more granular. Depending on your business requirements, there are visibility options that are broad and others that are more niche.
Other questions to consider:
Do you want to understand how supplies make their way to you from the point of manufacturing to the moment it arrives?
Do you have transparency or sustainability protocols that require you to know where and how the base materials for your products are sourced?
Are you more concerned with gaining a holistic understanding of your supply chain to identify problem areas and craft resolutions?
Or, do you really just want to know when shipments will arrive once you've placed an order?
Maximum visibility should include a global map of every route in your supply chain, all shipments in process and their precise locations and conditions, and a view of every carrier and partner involved in those shipments. The information should include an accurate estimated time of arrival from the moment an order is placed through delivery. It should be real-time and include third-party data about delays, shipping traffic and security issues that might impact arrival times.
This level of insight alerts you to potential disruption and gives you the ability to re-route shipments to other locations or source materials from other suppliers. Speed matters.
Visibility should also offer data on environmental conditions in-transit. If you manufacture high-value equipment, and temperature is important to maintain peak performance, alerts that monitor real-time temperature against thresholds will help you identify out-of-range temperatures and ensure your equipment arrives in good condition.
Better visibility gives you the precise information you need to solve problems and improve supply chain effectiveness. Live streaming visibility has the ability to transform your supply chain from a potential liability to a strategic asset.