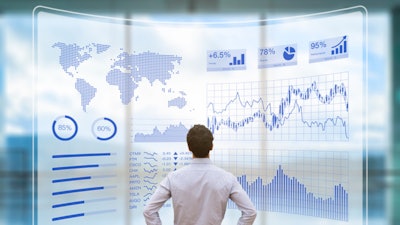 Consumers care more than ever about where their food comes from, how ethically it is sourced and how sustainably it is grown. They care too about what happens to the plastic package their food comes in, whether it will simply wind up in the landfill for 500 years or contribute to microplastics in the ocean. The long-familiar products which benefit from decades and billions of ad spending now must be re-engineered, or industry giants must diversify into healthier, fresher and less packaging-intensive products.
This is supported by recent research that revealed 75 percent of shoppers would switch to a brand that provides more in-depth product information beyond what is provided on the label, up 39 percent from 2016. The same percentage of shoppers would pay more for foods with "clean label" ingredients. Millennials, Generation Xers, Hispanic, Asian shoppers and those with a household income of $100,000+ are the consumers driving this shift. What represents concern for the biggest industry players also offers insurgent companies the chance to prosper from new customer preferences.
Technology initiatives are underway to help coalitions of major food marketers satisfy customer demand for more responsible packaging and supply chain visibility. For instance, OpenSC uses blockchain technology that enables users to scan a QR code on a product or restaurant menu and view the full history of a food product. Nestle, Procter & Gamble and PepsiCo are partnering with TerraCycle to launch Loop, a new global recycling service which aims to replace single-use packaging with refillable receptacles delivered to the home.
These efforts are preliminary and seem designed to ensure the companies that dominate the industry today continue to in the future, but it may be more likely that as major brands grapple with this change, there is the opportunity for insurgent companies and products to steal market share and shelf space as industry shifts force global leaders to retool.
One barrier to the industry giants' ability to meet the demand of the "woke" consumer is that the software underpinning their business operations from a financial standpoint is disconnected from the systems used to source raw materials, formulate recipes and manufacture products. Information on where raw materials came from, what batch of product they went into and the history of product in a given package are often in different systems, from Excel spreadsheets to manufacturing execution systems (MES).
This disconnect means executives cannot easily see how reformulating a product for clean labeling will impact revenue. Enterprise-level software systems are not designed to easily launch new products, and the process of entering the quality testing regimen can be laborious and costly.
Shorter Shelf Lives Drive Enterprise Software Agility
Working with fresh and perishable ingredients and products also means a food manufacturer must be able to plan production around orders on a daily basis, and planning and scheduling is another thing entrenched enterprise software products have a hard time doing. They struggle to deal with the shorter shelf life that will almost certainly result from a reduction in plastic and packaging, and have difficulty providing supply chain visibility to consumers.
Rigid, ineffective enterprise software is one more strike the food and beverage giants have against them. Dated, legacy food products sold by companies with dated, legacy technology make them vulnerable to faster, more agile and aggressive challenger companies.
The companies able to challenge the CPG giants will not rely on futuristic, blockchain-driven pan-industry systems that could turn out to be pipedreams. Several insurgent companies can already give consumers the transparency they require, thanks to more modern and integrated enterprise software systems. These modern software systems are also important for food and beverage manufacturers committed to more fresh ingredients and fewer artificial preservatives. Integrated demand planning and scheduling helps them keep enough raw material on hand to satisfy daily orders while minimizing waste.
A new methodology, Demand-Driven Materials Requirements Planning (DDMRP), enables manufacturers to create strategic buffers of raw materials so they can still satisfy surprise orders or demand increases driven by new retail accounts or weather patterns.
Manufacturers are also frequently required to document the sustainable origins of specific ingredients like palm oil, the harvest of which is linked to loss of biodiverse rain forests in Asia, Africa and Central America. To combat this, industry stakeholders formed the Roundtable on Sustainable Palm Oil, which implemented global standards for responsibly produced palm oil.
Growers avoid planting new acreages and work to increase output from existing plantations and opt to plant in areas that are not previously forested. Now, retailers in Europe and increasingly elsewhere in the world are requiring certain percentages of RPSO-certified palm oil in products they place on shelves. Food and beverage manufacturers can meet this demand by leveraging powerful supply chain and batch traceability to provide thorough, authoritative documentation on the origins of each ingredient and the percentage of certified versus non-certified palm oil in each batch shipped.
While major CPG companies form alliances and experiment with blockchain as workarounds, insurgent companies with more flexible and agile processes could become better-positioned to give "woke"—socially aware and health-conscious—consumers the product transparency they demand.
Enterprise software, too, will give them the agility to handle fresher, less shelf-stable foods in packaging that may keep it viable for a shorter period of time. This disruption in the food and beverage industry represents an opportunity for insurgent companies via the traceable and responsible options many consumers demand.