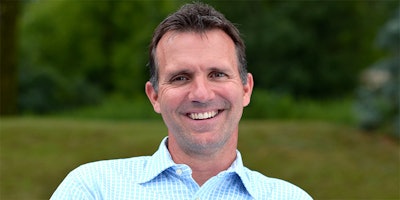 Generational changes within the workforce combined with a tightened labor market are causing pressures many manufacturers have never faced before. A drive toward digital transformation is accelerating that rate of change as industries race to stay ahead of the competition and avoid potential competitive disruption. Unfortunately, as an industry, we're not always meeting these challenges. For example, last year's report from PulsePoint showed an overall failure rate for digital transformation projects of 84 percent. And it's not due to lack of investment. More than $1.1 trillion was likely spent on digital projects in 2018, with about a third, over $333 billion (according to IDC) been spent by manufacturers on applications, connectivity services, and IT services.
At the same time, the improvement rates of quality, safety and productivity in particular seem to have stalled. In fact, the Department of Labor reported in February of 2019 that for the past 8 years, productivity has risen a meager 1 percent on average within the industry compared to nearly triple that in previous periods. Safety improvement rates seem to have plateaued as well, and customer complaints continue to be one of the main lagging indicators for quality.
Although technologies like AI, smart PPE, and others have begun to flood management with a sea of data, it doesn't seem to be moving the needle in these three areas. And for most, the massive investments have yet to add value to the bottom line.
We have the technology and we have the investment, but there's a component missing from most digital transformation strategies today, and that component is the worker themself. As an industry, we're beginning to realize that none of these IoT, smart factory implementations will work without engaging the worker as part of the overall strategy. Organizations have to embrace digital transformation from a human perspective, connecting workers to an overall framework that fosters real-time communication, stronger data management, and a safer, happier and more productive team.
Unfortunately that's not the approach most of us are taking. Most engagement programs fail because they're based on traditional management practices created more than 100 years ago. These practices are top-down, based on supervision and compliance, and often still use lagging indicators to drive decisions around productivity, quality and safety. And that's despite the large amounts of data flowing into the operations.
And the gaps are widening as the workforce has evolved. Today people want to be self-organized, motivated and plugged into the operation. They want to have a voice in decisions. They want to work with a purpose and feel connected to the larger organization. No top-down engagement program will create that type of environment, and neither will the technology on its own. But the rewards to going deeper to create this type of engagement within the environment are tremendous. At Corvex we call this type of operation one that is "worker-powered."
A 2018 report from McKinsey reported that productivity has improved from 20-25 percent in organizations with truly connected employees. That same study projected revenue generated from that level of increase to be more than $1.3 trillion per year. Clearly, there's a payoff from connecting humans to the enterprise, but technology alone cannot create that connection. Instead of grasping at the latest technology, or the newest "engagement innovation" to solve the problem, manufacturing leaders need to consider evolving the operation so that more decisions are put in the hands of connected workers creating an environment where humans, supported by technology, are the primary drivers of data. Many of these workers have been with companies for 10, perhaps 20 years or more. Who better to report and help resolve problems than the people who work closely with the product day in and day out?
In our work with manufacturers across the United States, we've seen remarkable results happen when workers are given the ability to report a potential problem on the assembly line, or a safety risk in real time. Using handheld devices combined with zoned sensors, workers can be incented to capture problems, and more importantly warn of potential problems, before they cause a major issue to the operation. Once those same workers see that their input is being incorporated into action, they become highly engaged and motivated to improve not only their own daily tasks, but the work environment of their team as well. This hasn't been confined to one set of workers either. We've seen this engagement transformation occur rapidly (within a week or two!) with people of all ages and abilities.
With leading indicators, management can respond in real-time to correct the problem. At that moment, engagement skyrockets as people begin to see real results from their inputs. When workers become part of this real-time, continuous feedback loop of information they are happier, more engaged, more productive and more comfortable in their workplace and with their jobs. Their voice is not only heard, but answered. And as a result real benefits are driven to the bottom line nearly immediately. This is the scenario we describe as real engagement.
Many manufacturers are struggling with advancing digital transformation of the work environment. At the same time, they're facing an incredibly tight labor market and high rates of turnover. The answer to both problems lies in evaluating how connected workers are to the IoT framework, and creating strategies to improve that connection.
In closing, it's important to ask a few important questions when considering this type of strategy:
Is technology being used to try to replace the human "problem", or to enable them to be as productive as possible?
How many decisions are made based on lagging indicators instead of leading ones? Or simply, what amount of reporting is being done manually, or even via paper?
Is anyone really using all this new data to make better decisions? Or are they simply adding more process and overhead?
Is engagement merely a program to show the C-suite that something is being done?
And finally, At the deepest level, is the management team brave enough to see what's really happening in the operation?
Reflecting on these questions may help turn surface engagement into real engagement, where the worker has a voice and that voice can effect change. When that happens, the IoT framework and all that smart equipment begins to do its real job—to support the most important asset in the operation: the worker.
Ted Smith is the CEO and President of Corvex. The Corvex Connected Platform is the first IoT solution that puts the power in the hands of workers, creating a more engaged, more productive, and safer workforce through real-time information sharing.