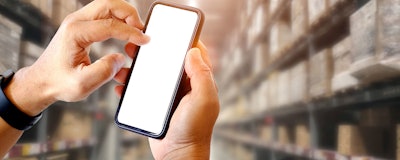 Mobile devices are a ubiquitous part of modern life, bringing a familiar comfort with setting up, operating and managing them for our personal lives. That comfort, however, fosters a myth that it's just as simple for enterprises to do the same for their employees. After all, you have a dedicated IT department and know your employees and their needs better than anyone else, right? Let's see how the myth of "In-house Managed Device Lifecycle Management is Better" stands up to some modern business realities.
Mobile-related IT expenses are increasing exponentially on a per-employee basis across enterprises. The vast majority of Total Cost of Ownership (TCO) comes after you've procured your devices—comprised of hardware/software malfunctions, support calls, downtime from mission-critical devices and personnel and more. This delivers a huge hit to your Return on Investment (ROI) and strains your internal resources as you try to keep up. Trying to shift the burden to your employees with Bring Your Own Device (BYOD) models makes it even worse, adding up to 40 percent to the cost of enterprise mobile programs.
In-house support can't do much to mitigate these impacts on mobile TCO and ROI because they're not agile enough to rapidly provision, return and manage business-critical devices at scale. That takes a special blend of:
Spare pool management to guarantee an appropriate amount of ready-to-function replacement devices to minimize downtime (Something about not having an overly large spare pool—right-sized and managed)
RMA portal that provides real-time management service status and asset tracking to get a full view of where all your assets are
Warranty and repair services provided by dedicated personnel trained and certified by device manufacturers
Reverse logistics to refurbish/cycle out devices and provide upgrades
Managing frequent OS and application requirements so there is no disruption to employee productivity
Decommissioning devices securely, sustainably and in full compliance
That's a tall order for any in-house IT department who also has to cover LAN/WAN issues, PC device management, and other tech-related issues. The impact on mobile TCO and ROI is too great for your enterprise to believe in this myth for even a second longer.
Consider it Busted.
Where do you go from here? Find a partner dedicated to mobile device life cycle management so you can focus on your enterprise's core competencies to transform your business. Free up your internal resources while you give your employees more robust support and device uptime in their daily and most critical tasks. Simplify these complexities with nonstop mobility that evolves with your business needs.
Ross Homans is VP of operational programs at Stratix.