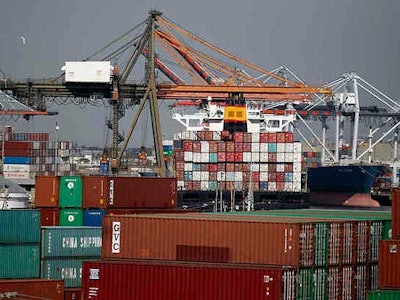 A new report suggests that the nation's trade deficit in manufacturing hit a record high in September.

Bloomberg cited a report from the blog RealityChek, which reviewed new and historical data from the U.S. Census Bureau.

RealityChek founder Alan Tonelson tabbed the manufacturing trade deficit at $74.7 billion, which surpassed the $73 billion August deficit to become the highest monthly total on record.

Tonelson also indicated that the U.S. is likely to set an annual record for its manufacturing trade deficit this year.

The overall U.S. trade deficit declined from $48 billion in August to nearly $41 million in September, but the drop was largely due to sharply lower oil imports.

In the manufacturing sector, sluggish overseas economies and the strong dollar made American goods more expensive in foreign markets while contributing to more imports entering the U.S.

The Alliance for American Manufacturing noted that imports from China hit a record in the U.S. in September with $45.7 billion.