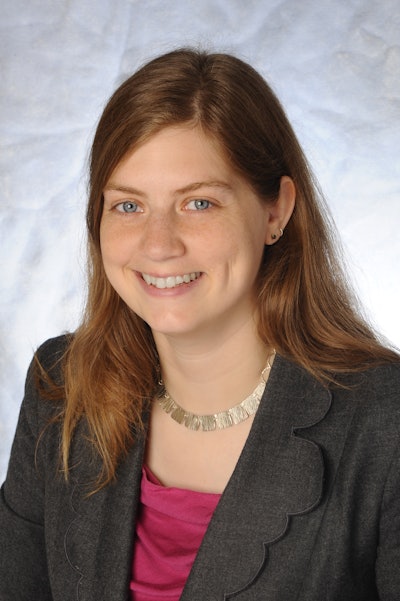 America's manufacturers are seeking skilled talent across the country as the industry embraces reshoring and experiences a resurgence. In August 2014, a Boston Consulting Group survey noted that 54 percent of the senior manufacturing executives expressed an interest in reshoring. Additionally, The Reshoring Initiative, a Chicago-based NGO, said earlier this year that reshoring has brought 170,000 manufacturing jobs back to the U.S. since 2010.
As reshoring efforts increase, more skilled workers are needed. A recent study by Deloitte and the Manufacturing Institute predicts that over the next decade we will face a shortage of 2 million manufacturing workers due also in part to rising retirement rates and competition for skilled workers from other industries.
So What Are Manufacturers Doing To Train Workers More Quickly And Accurately?
In essence, employers are collaborating with their local community colleges to develop career pathways and work-based learning opportunities. And more community colleges are looking for dynamic partnerships with employers to ensure that curriculum is tied to regional employment needs. But challenges do exist.
It probably won't come as a surprise that manufacturers and educators often speak their own language. This so-called language barrier makes it hard to develop work-based learning programs that unite community colleges and employers under the same common cause — getting students/job seekers the education and experience they need to succeed in the workplace. But as employers know, there needs to be a catalyst for change so that students who are interested in manufacturing can be quickly and successfully credentialed and enter the workplace.
The truth is that employer-centric community college programs are proliferating across the country, especially in the realm of manufacturing. These programs are centered on developing career pathways that allow students to get employer-driven credentials, hands-on learning and traditional academic instruction.
By putting the emphasis on on-the-job training and career development, a win-win situation is established for both employers and students. Employers have the chance to more easily meet their bottom line by training their next generation of workers in the skills that they deem the most crucial to meet companywide productivity goals. For students, there is the chance to be properly trained and therefore competitive in the manufacturing job market for years to come.
For example, students at Elgin Community College (ECC) in Illinois have successfully entered manufacturing careers due in part to ECCs participation in the Jobs for the Future's Accelerating Opportunity initiative.
Accelerating Opportunity provides supports that help under-prepared students succeed in postsecondary environments.
At ECC, the first pathway focused on industrial manufacturing, with completion of the pathway resulting in a Computer Numerical Control (CNC) Operator certification. Through the pathway, students gain hands-on programming experience with equipment and the chance to pursue an apprenticeship with a local employer. The stackable certification encourages students to build upon their initial credential and work toward an associate degree.
Joel Perez, a recent graduate of ECC used the manufacturing pathway as a way to efficiently earn his associate degree while working to support his family as a single father. Joel began the 11-month CNC pathway at ECC in early 2012 and toward the end of the program was encouraged by a professor to continue to further his education in the manufacturing realm.
Joel took his professor's recommendation and began pursuing his associate degree in Industrial Manufacturing Technology while also participating part-time in an apprenticeship program as a Machine Operator. He graduated with his degree in December of 2014, and because of the networking opportunities provided through the program, he was able to secure a full-time job with a local manufacturer.
"Career pathways are designed so that they don't let you fail. They give you all the tools you need to succeed, and as long as you apply yourself, many doors will open for you," said Joel. "Through the strong partnership between my college and regional employers I was able to get trained, get employed and start building a better future for myself and my children. I now have the chance to design the machinery that I learned how to operate in my very first career pathway course."
Joel's experience in a manufacturing pathways program speaks volumes. The partnership between his college and local employers has resulted in hundreds of students like him being successfully educated and trained for a career in manufacturing. For manufacturers, it comes down to an investment in the future of the industry as a whole. Without skilled and employable workers, the current reshoring trend is bound to falter.