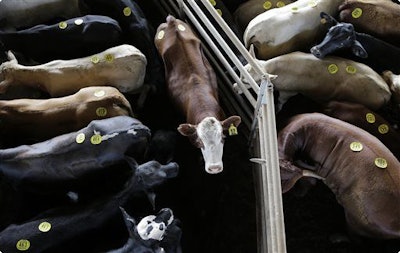 WASHINGTON (AP) — President Barack Obama is threatening to impose trade sanctions on South Africa for blocking imports of meat from the United States.
Obama said Thursday that he will suspend South Africa's right to ship farm products to the U.S. duty free unless it begins to dismantle barriers to American pork, poultry and beef within 60 days.
At stake are trade benefits South Africa receives under the African Growth and Opportunity Act, which is meant to encourage African countries to open their economies to trade.
The United States says South Africa has been blocking U.S. chicken imports for 15 years and has used "unwarranted sanitary restrictions" to keep out U.S. pork and beef.