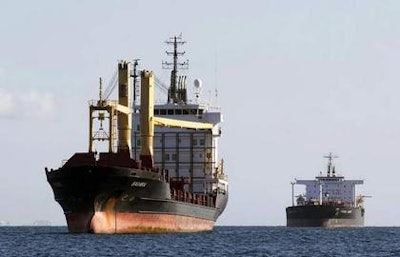 The U.S. trade deficit declined by $3.3 billion in July compared to the previous month, but the year-to-date trade gap remained $10.6 billion above 2014 levels.
The monthly deficit fell from a revised June total of $45.2 billion to $41.9 billion, according to numbers released by the U.S. Commerce Department. Exports climbed by about $800 million to $188.5 billion, while imports fell by $2.5 billion to $230.4 billion.
Through the first seven months of the year, however, the deficit remained 3.6 percent higher than the same period in 2014. Exports between January and July were down 3.5 percent — or $47 billion — while imports during that span declined by 2.2 percent or $36.4 billion.
Experts anticipated that foreign trade would continue to hamper U.S. growth due to weak foreign economies and a comparatively strong dollar, which makes American exports more expensive.
China, in particular, experienced significant economic turbulence in recent weeks.
The Alliance for American Manufacturing noted that the July trade gap with China was the highest to date in 2015 — which preceded the devaluing of China's currency.
"Our trade deficits with mercantilist nations like Japan, China and Korea are on the rise," said AAM President Scott Paul. "If the Fed raises rates, the dollar could go even higher."
The AAM also warned that imports of cars and auto parts hit a record in July.