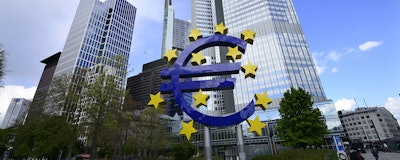 BERLIN (AP) — A senior European Union official is warning that the 28-nation bloc will hit back if U.S. President Donald Trump takes trade measures against it.
EU budget commissioner Guenther Oettinger told Sunday's edition of Germany's Welt am Sonntag newspaper: "If European exporters have to pay tariffs, that will become a two-way street. Then U.S. exporters will have to pay tariffs here."
Trump expressed his annoyance with EU trade policy a week ago, saying that it "may morph into something very big." The EU then said it stands ready to hit back "swiftly and appropriately" if Trump imposes unfair trade measures.
Oettinger said: "Anyone who uses the instrument must know that we also have it. And the European market is at least as big as the American one."