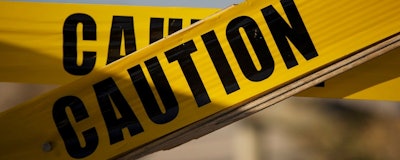 ANKARA, Turkey — A blast at a state-owned explosives factory in Turkey killed one worker and injured four others, the state-run news agency reported Thursday.
The blast occurred at a Mechanical and Chemical Industry Cooperation plant in Elmadag district on the outskirts of Ankara, Anadolu Agency reported.
The injured workers were hospitalized, the agency reported. There was no immediate information on their conditions.
The explosion was caused by a technical fault, Anadolu reported.
CNN-Turk television said officials ruled out sabotage.