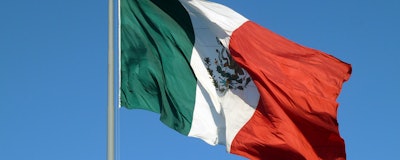 CIUDAD VICTORIA, Mexico — A bus full of assembly plant workers was hit by gunfire in the northern Mexico border city of Reynosa on Wednesday, and 13 people were wounded, two of them seriously.
The driver told authorities that the bus was in motion when it apparently entered the crossfire between two rival gang factions before 7 a.m.
Tamaulipas state security spokesman Luis Alberto Rodriguez said the bus shooting could be related to other shooting incidents in which three alleged gunmen died in the city on the border with Texas.
Reynosa's violence has been attributed to factions of the Gulf cartel fighting for control of lucrative smuggling routes.
In the southern part of Tamaulipas, meanwhile, the food products company Lala announced that it had suspended operations at a distribution center in Ciudad Mante for security reasons since May 3.
Violence in Mante has been blamed on fighting between factions of the Zetas known as the Northeast cartel and the Old School Zetas.
State prosecutor Irving Barrios said his office was investigating complaints from Lala and another company, Sello Rojo, about extortion attempts.
In the state capital of Ciudad Victoria, the brewer Cervecera Cuauhtemoc has received police protection in recent weeks. Bullet impacts are visible in the walls around its property.