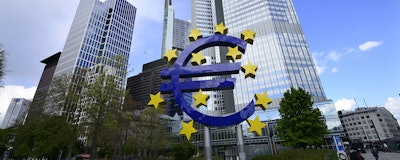 BRUSSELS (AP) — The European Union has given the green light to trade talks with Australia and New Zealand and sees the move as a boost for global trade in the face of increasing U.S. isolationism.
Talks on free trade agreements will begin in coming months looking to reduce barriers to trade, such as custom duties on goods, and improve access to services and public procurement in both countries.
EU Trade Commissioner Cecilia Malmstrom said Tuesday that Australia and New Zealand "are important friends and allies. They are part of this circle of friends who believe in good trade and in multilateralism."
Malmstrom said she would head to Australia in mid-June to formally launch the negotiations and that technical teams would hold their first meetings just before the European summer.