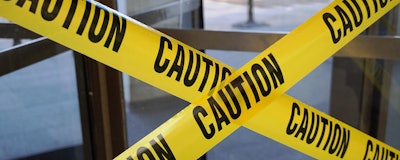 ACCRA, Ghana — Ghana's state news agency says an explosion at a factory in the Western Regional capital of Takoradi has injured at least 80 people.
Assistant Divisional Officer of the Ghana National Fire Services Emmanuel Bonney told state news that a tanker was discharging liquefied petroleum gas at the Ghana Household Utilities Manufacturing Company factory when the explosion occurred early Tuesday. He said six fire service personnel present to control the situation were caught in the explosion, and one was critically injured.
Bonney said some 37 critically injured are being airlifted to the military hospital in the capital, Accra, while at least 25 people have been sent to hospitals nearby.
Ghana News Agency also reported a warehouse was burned down in the fire.