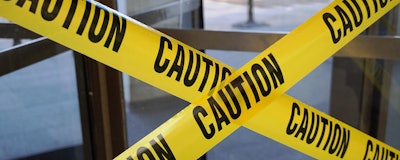 BEIJING — Two hundred striking workers attacked a Chinese-owned garment factory in Myanmar, smashing windows and doors and holding seven Chinese staffers captive for several hours.
The cause of this week's dispute at the factory in the city of Yangon owned by Hangzhou Baiyi Garments was unclear. Pictures and reports in Chinese media portrayed severe damage and the Chinese workers huddled in a room.
Liu Songhai, a consular official, said Friday that the Chinese staffers were released Thursday afternoon with help from the Myanmar government.
Liu said the embassy has asked authorities to arrest and sentence the perpetrators.
China is Myanmar's biggest trading partner, and the Chinese business presence is growing as the fledgling democracy opens up.
Chinese enterprises across Africa and Asia have frequently been embroiled in disputes with workers angry over pay and conditions.
Telephones at Baiyi rang unanswered Friday.