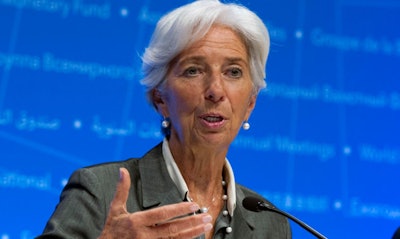 The International Monetary Fund is upgrading the outlook for the world economy, noting surprisingly strong growth in Europe and Asia and predicting that U.S. tax cuts will give the American economy a short-term boost.
The IMF on Monday forecast global growth of 3.7 percent for 2017, which would be the most substantial annual growth since 2011, and to 3.9 percent for this year and 2019.
The international lending agency says 120 countries, representing three-quarters of world economic output, enjoyed economic growth in 2017, creating the broadest global expansion in seven years. World trade is expanding, and consumers are more confident.
The IMF expects the U.S. growth to accelerate to 2.7 percent this year, from 2.3 percent in 2017, citing increased investment as businesses take advantage of lower corporate tax rates.