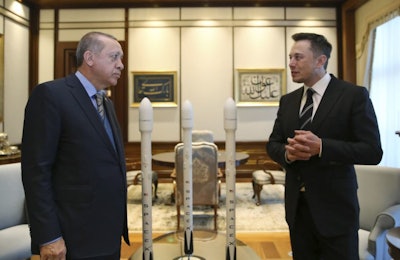 President Recep Tayyip Erdogan's office says the Turkish leader has met with Tesla and SpaceX CEO Elon Musk in Ankara.
The office did not immediately provide details on Wednesday's meeting at Erdogan's palace complex.
The meeting, however, comes days after a consortium of five Turkish businesses, including mobile phone operator Turkcell, launched a joint venture to design and produce a Turkish-made car.
The joint venture was launched under Erdogan's urging.