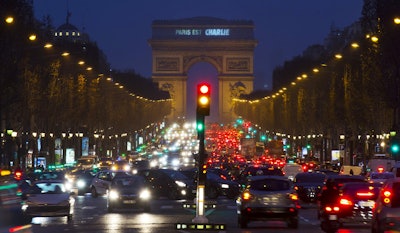 The noise of car engines enveloping the streets of the French capital might in the future become a memory for Paris pedestrians.
In its latest initiative to reduce pollution, Paris City Hall is planning to ban gas-powered cars by 2030. The controversial move follows Mayor Anne Hidalgo's plan to ban all diesel cars from the city by 2024, when Paris will host the Summer Olympics.
Speaking on France Info radio, the Paris deputy mayor in charge of transport, Christophe Nadjovski, said "we have planned the end of thermic vehicle use, and therefore of fossil energies, by 2030."
Hidalgo has angered many Parisians with her efforts to make Paris a greener city, notably by adding cycling paths that have slowed vehicle traffic along the Seine River.