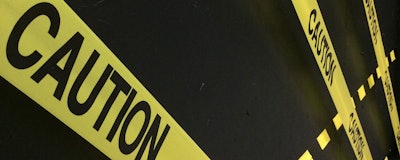 ISTANBUL — Turkey's state-run news agency says four people have died in an explosion at an oil refinery in Izmir.
Anadolu Agency said the blast occurred on Wednesday during maintenance work on a product tank at the Tupras oil refinery, killing four workers and injuring two others.
Bayram Yilmaz, the governor for the Aliaga district in Izmir province, western Turkey, said that the blast occurred during work on a naphtha gas tank that had been out of use for a long time and confirmed that the explosion was an accident caused by gas pressure in a boiler.
Dogan private news agency reported that Yilmaz said there was no fire at the site and that production is continuing at the facility operated by Tupras.